I thought this
'easy-to-sew'
pattern had great potential. Sure enough, it turned out cute, but I have a bone to pick with whoever designated this
'easy-to-sew'
. It should have been
'everything on this pattern is easy to sew except the neckline insert which is fiddly and difficult and almost made me swear'.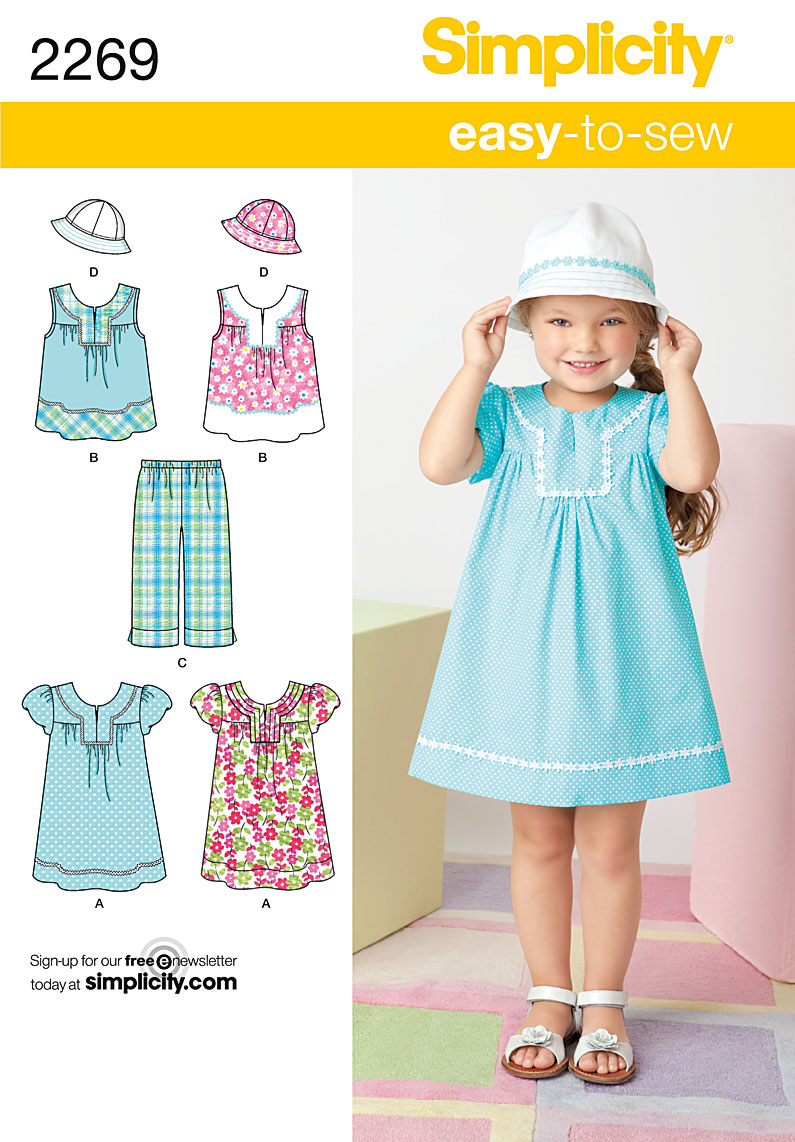 At one point I nearly chucked it, but once I got the neckline in, the rest was a breeze - I was able to finish it up pretty dang quick.
You know me, I can't leave well enough alone...I changed the sleeves a bit - instead of gathering the bottom and attaching them to a smaller sleeve lining, I made a double inverted box pleat (that's what I'm calling it - basically it's just a box pleat with another one layered on top). I added a contrasting band at the bottom. If this was going to be a fancy dress, I would have hand sewed the band on the inside - but since it's supposed to be a hard wearing play dress, I opted for topstitching.
I'm a little psyched about the hem for this dress - I taught myself how to do a machine blind-hem (with the help of this
great tutorial from makeit-loveit.com
). My
Brother
machine came with the blind-hem foot - I had just never bothered to learn what it was for. I still need a little practice with it, but this little dress was a perfect trial run.


I'm still a little bummed about the not so 'easy-to-sew' pattern - I was really looking for something easier to deal with.